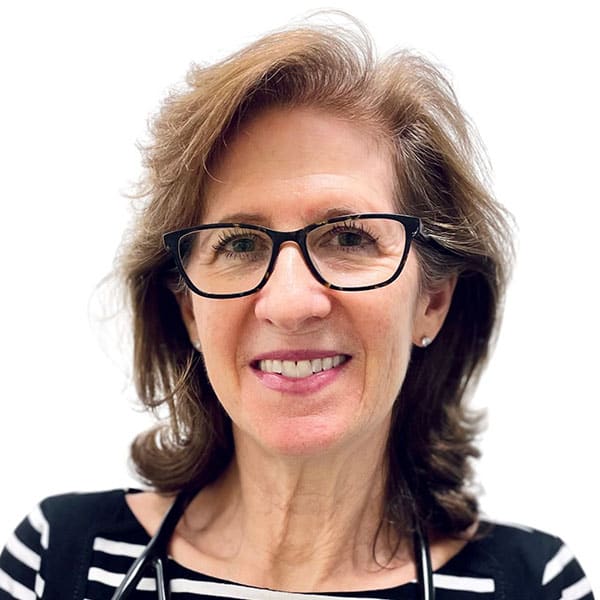 Dr. Carol Deitcher, M.D.
Dr. Carol Deitcher graduated from the University of Toronto medical school in 1985 and completed her Family Medicine residency at Mount Sinai Hospital. She started her career working at Kipling Heights Medical Centre in 1987 and has been with this ever-expanding team of physicians since that time.
She cares for patients of all ages with special interests in women's health, comprehensive patient-centred care and preventive health. Dr. Deitcher also functions as an attending physician in two long-term care facilities in the GTA, namely, Kennedy Lodge in Scarborough, and Kipling Acres in Etobicoke where she is responsible for the care of the elderly and disabled residents.
In her free time, Dr. Deitcher enjoys walking and cycling and engaging in other forms of exercise, as well as cooking, reading and spending quality time with her family and friends.